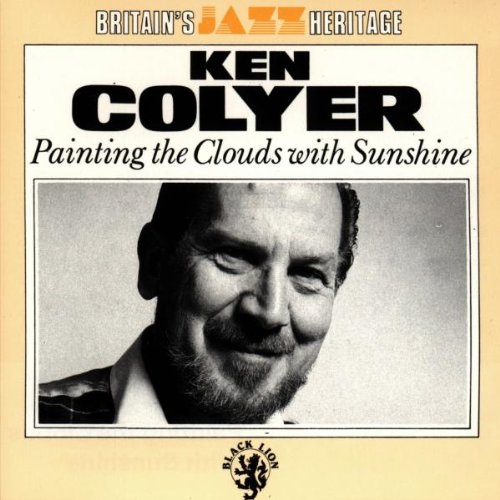 Buy at Amazon
The Ken Colyer Jazzmen was the leading New Orleans revival band in Britain from the 1950s to the 1970s. Alyn first played with Ken in 1972, and played regularly with the Jazzmen at 100 Oxford Street and all over Britain from 1978-83. This session was recorded in front of an enthusiastic crowd at Blackheath, London, in 1979.
"I imagine that Ken is playing somewhere, painting a few clouds. He will surely have taken his rightful place as a New Orleans legend. I hope one day to faithfully report my observations of the Guv'nor and I promise that there will be more laughs than tears." (From the liner notes by John Long.)
Personnel:
Ken Colyer (cornet, vocals)
Mike Sherbourne (trombone)
Bruce Bakewell (clarinet)
Ray Smith (piano)
Bill Stotesbury (banjo)
Alyn Shipton (bass)
Colin Bowden (drums)
Recorded live at Eaglesfield School, Blackheath, London on October 6th, 1979.
Tracks:
Should I Reveal
Painting The Clouds With Sunshine
When I Grow To Old To Dream
Jungle Town
Uptown Bumps
Snag It.